Dr. Bañuls is a Spanish citizen and was born in 1960. He studied medicine at the University of Valencia.
After qualifying as a Doctor (LMS) in 1989, he went to the UK, where he trained in Orthopaedics and Trauma Surgery.
In the year 2000, he went to South Africa where he completed his training with a Fellowship in Spine Surgery.
During the core of his training in the UK, he worked mainly in hospitals throughout Cambridgeshire, Nottinghamshire and Bristol, training posts which served to increase his general orthpeadic experience and his understanding in the area of spinal surgery and the treatment of back pain.
The most significant hospitals of his training were:
Addenbrookes (Cambridge)
Hinchinbrook (Huntington)
Saint Richard's (Chichester)
Harlow Wood Orthopaedic Hospital (Nottingham)
Queen's Medical Centre (Nottingham)
Avon Orthopaedic Centre (Bristol)
Gloucestershire Royal Hospital (Gloucester).
Spinal surgery fellowship:
Groote Scuur University Hospital, Cape town, South Africa.
Conradie Hospital Spinal Cord Injury Unit, Cape town, South Africa
During his training Dr Bañuls was exposed to research, participated in and wrote several papers. He completed his specialist training taking two Master Degrees in Orthopaedics and Trauma:
MSc (Orth) at the University College London, based at the Royal National Orthopaedic Hospital (Stanmore).
MCh (Orth) in the University of Liverpool based at the University Hospital in Liverpool.
*At the masters he won the medal for the best thesis. On completion of his training, Dr. Bañuls returned to Spain, to the Costa Blanca.
Dr. Bañuls is a Fellow of the British Orthopaedic Association, the BOA, and the Spanish Orthopaedic Association, SECOT.
Dr Banuls is employed by the Spanish NHS at the University Hospital of Elche/Alicante, in the Orthopeadic Department as consultant in the Spinal Unit. His post is attached to the Professorial Unit of Orthopeadics, that works with the University of Miguel Hernandez of Elche/Alicante.
There he works at the cutting edge of science, and carries out the latest techniques in minimal invasive surgical treatment for back pain and the treatment of spinal fractures.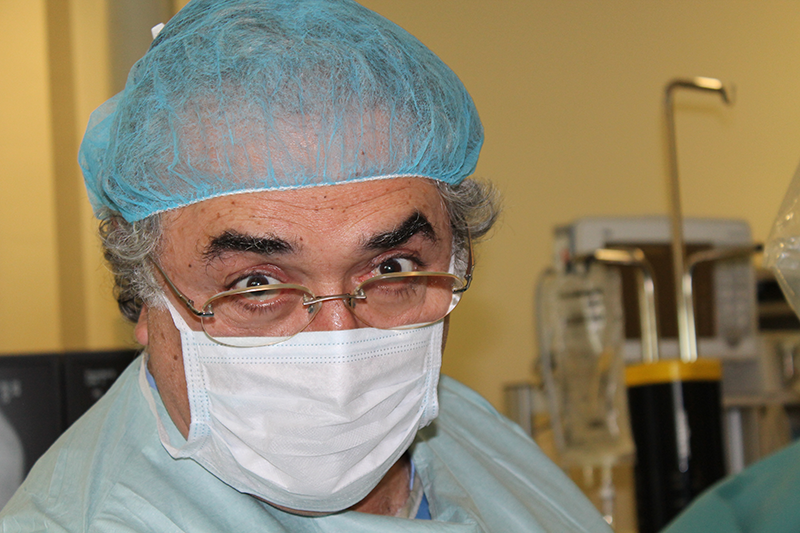 Dr Bañuls continues to offer his private patients a skilled service of both surgical and non-surgical treatment of back pain.
Clinical interests include:
Complex spinal pain.
Spinal stenosis
Osteoporotic fractures of the spine
Vertebroplasty y Kyphoplasty
Back pain/ failed back síndrome
Degenerative conditions of the lumbar spine.
Degeneric conditions of the cervical spine. (neck, shoulder and arm pain)
Neck disc herniation.
Lumbar disc herniation. (disc hernia)
Cervical disc replacement.
Facet joint pain.
Discogenic/ disc pain.
Lumbar disc replacement.
Acute/chronic sciatica (leg pain)
Sacroiliac joint dysfunction
Therapeutic injection and fusión.
Joint replacements (Hips and Knees)