Dr.

Miguel

Bañuls
is a British trained Spinal Orthopaedic Surgeon based on the Costa Blanca, Spain
CONTACT US TODAY! +(34) 606 914 833
Dr. Miguel Bañuls is a British trained Spinal Orthopaedic Surgeon based on the Costa Blanca, Spain. He attends a private clinic in Javea (Euro Clínica Javea). Dr Banuls offers a compliment of services.
Initial consultations
Diagnostic service for complex spinal complaints
Treatment of chronic back pain, both surgical and non surgical
The latest minimal invasive (keyhole) spinal surgery techniques
It is Dr Bañuls aim, using surgical and non surgical techniques, to restore function and improve the quality of life of his patients.
With Dr Banuls there is no need for an interpreter.He is totally fluent in English. You can converse with your specialist confident that he will understand you and more importantly that you will understand him.
Dr. Bañuls after completing his training in the UK returned to Spain in 2001, when he began practising as a private Spinal Orthopaedic Surgeon on the Costa Blanca.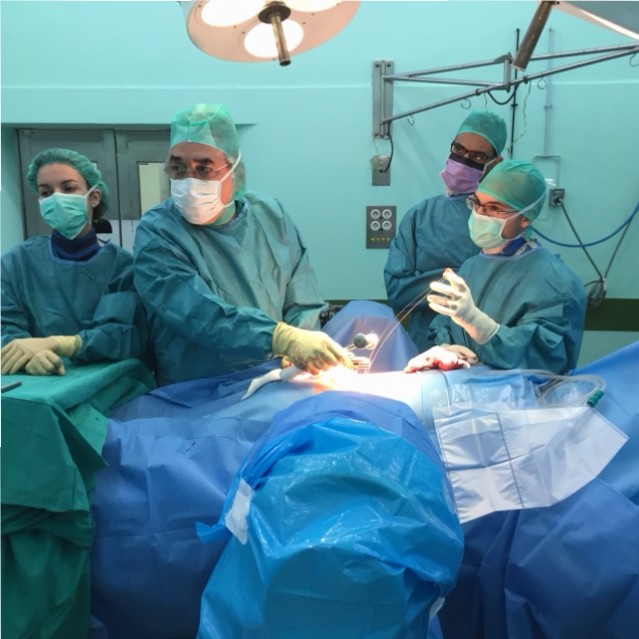 Clinical Interests
Facet joint pain
Back pain / failed back syndrome
Discogenic / disc pain
Osteoporotic fractures of the spine
Vertebroplasty & Kyphoplasty
Lumbar disc replacement
Acute/chronic sciatica (leg pain)
Sacroiliac joint dysfunction; Therapeutic injection and fusion
Cervical disc replacement
Complex spinal pain
Lumbar disc herniation (disc hernia)
Neck disc herniation
Degeneric conditions of the cervical spine (neck, shoulder and arm pain)
Degenerative conditions of the lumbar spine
Spinal stenosis
Cervical disc replacement
Primary joint replacements, Hip, Knee & shoulder
Revision joint replacements, Hip, Knee & shoulder
GET A CONSULTATION TODAY!